Gig Harbor Asphalt Chip Sealing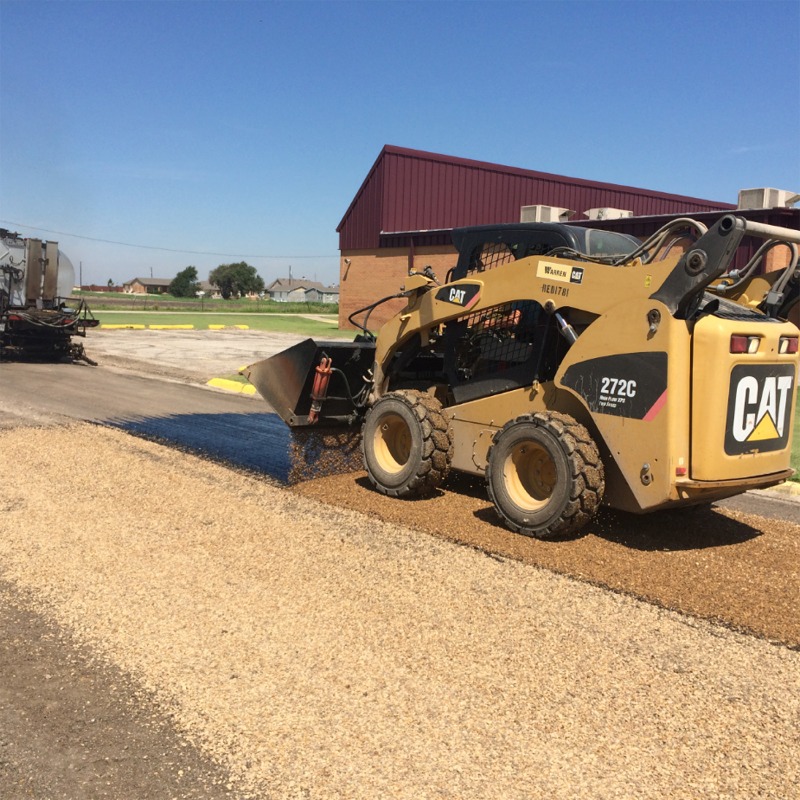 Chip Sealing a driveway.
Chip Seal Pavement Treatment
You might call chip seal or tar and gravel the original paving solution. Rudimentary chip seal was used on early Roman roads to control dust and erosion in high traffic sections. Still in use today, and favored as a low cost, low maintenance solution, chip seal provides a natural appearance that will last for years. Not every pavement contractor has the experience and tools to work with chip seal. Levy B LLC has over 30 years experience in applying chip seal.
Chip Seal: The Preferred Solution
Chip seal is often the preferred pavement solution for large, more rural projects. By planning effectively, installation can be completed quickly with minimum traffic disruption.
Popular chip seal applications include:
• Private roads
• Wineries
• Rural parking lots
• Farm & ranch roads
• Large driveways
Advantages of Chip Sealing Pavement
Chip seal is chosen for its many advantages, which include:
• Rustic look and feel
• Lower cost than asphalt or concrete
• Low maintenance
• A solid upgrade — for gravel or dirt roads
• Greatly reduces dust
• Stops against erosion and weather damage
How is Chip Seal applied?
A chip seal is a two-step process which includes first an application of asphalt emulsion and then a layer of crushed rock. Depending on the project a single or double course chip seal is installed.
Repair & Maintenance
Maintenance is truly minimal. A chip seal installation is pretty much a "one-and-done" affair. Installations will provide several years of service. Chip seal is often used to rejuvenate areas where the existing surface has deteriorated.