About Levy B Construction LLC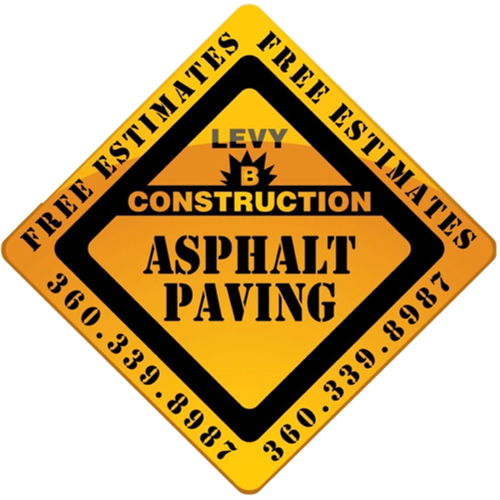 Levy B Construction LLC
Our Company
Levy B. Construction, LLC is an asphalt paving & seal coating company with over 30 years of experience.
Located in Gig Harbor, Washington we serve the counties of Kitsap, Thurston, Pierce, King and all surrounding areas.
We provide asphalt driveway paving services to Tacoma, Lakewood, Bremerton, Port Orchard, Shelton and Port Angeles, Washington.
Levy B Construction, LLC is licensed, bonded and insured with the state of Washington. License LEVYBBC84507. Outstanding membership on Home Advisor.
Personal Experience:
Levy B. Construction, LLC is family-owned and operated. With over 30 years experience, our motto is:
"Quality asphalt services with integrity"
Why Choose Levy B Construction?
Licensed and Bonded employees
Over 30 years of experience in the paving industry
Experienced in residential, commercial and industrial paving projects
Affordable, quality service
Levy Boswell is the second generation of pavers in his family. He started at a very young age working along side his dad and older brother.
Before too long, Levy wanted to start his own business. With lessons in mind that he learned from his father about integrity, quality, customer service, punctuality and attention to detail, its no wonder Levy Boswell soon had a reputation of being the best.
After living in Texas for the last 15 years, Levy felt a need for a change and going back home to the Pacific Northwest was the solution. Levy takes pride in providing his customers with the smoothest, most durable asphalt driveways, parking lots and private roads. At Levy B. Construction, LLC they have the latest high tech machines and experience to handle your project with a personal touch.
---
Our services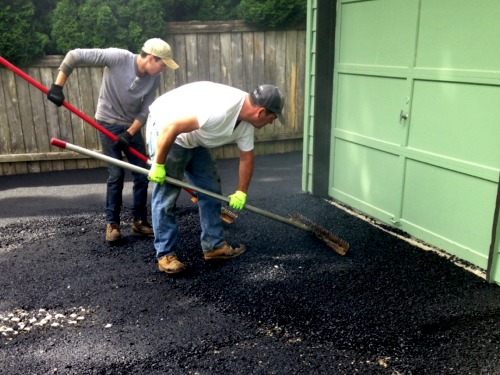 Asphalt paving
Hot Mix Asphalt installed through a paving machine then compacted. It creates a smooth clean surface. Easy to maintain and can be repaired or re layered with out total removal of entire area. Compared to concrete it is more economical and is less likely to crack from winter conditions and allows for easy snow removal.
Chip Seal
Layers of gravel and chip seal oil, then compacted to form a durable road structure. Usually installed for private or community roads or acts as a maintenance over existing asphalt. It provides a moisture barrier and prevents deterioration of your asphalt surface from the effects of age and weather related oxidation.
Recycled Asphalt
Old asphalt ground into aggregate size. After compacted the material is able to harden and bind together. Recycled Asphalt is more economical than Hot mix asphalt and more solid than a graveled driveway or parking lot.
Looks almost like Hot Mix asphalt if seal coated after installation. 100% recycled means reducing green house gas emissions.
Seal coat
Seals asphalt and acts as a barrier that prevents water, ice, car fluids, sun, salt, and other chemicals from staining or eating away at the surface, not to mention it beautifies your home or business giving it a rich look.
Hot Rubber Crack Fill
After heated, it is then used to fill cracks in asphalt, sealing the cracks to prevent water from damaging the base and creating larger cracks and ultimately prolonging the life of your driveway or parking lot.
---
Testimonials
Thanks for going the extra mile!
Dear Levy:
Thank you for a great job on the removal and replacement of our asphalt driveway.
The finish product turned out wonderful. We appreciate your suggestion to cut back the broken sidewalk and tapering the driveway on both sides to look balanced. Thanks for going the extra mile! We really appreciate the professional way you and your crew handled the job.
We are pleased with the results of your work and would certainly recommend you to our friends and family.
"Thanks Again"
Sincerely,
-Gary & Scott Rugland, Gig Harbor, WA
---
Project: Milled out old driveway and installed new AC Hot mix and compacted.
Customer Feedback: Thank you Levy for a job well done. It was a pleasure doing business with you!
- Ron and Tina Tippin